Looking for the Best Free Picktime Alternative?
Meet zcal.
Get free unlimited invite links with zcal. It's beautiful, easy to use, and 100% free.
Sign up for free
Unlimited links and calendars. Free forever.
Trusted by leading companies and organizations
Why choose zcal?
Get premium Picktime features for free with zcal.
Free unlimited links
With zcal you can create as many invite links as you want for free. Focus on serving your clients and growing your business. Not de-activating invites to stay under some arbitrary limit.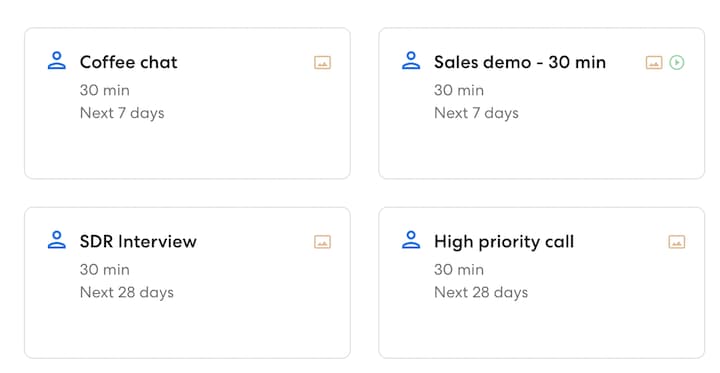 Free unlimited calendars
Check scheduling conflicts across your work and personal calendar accounts. Sync unlimited calendars free.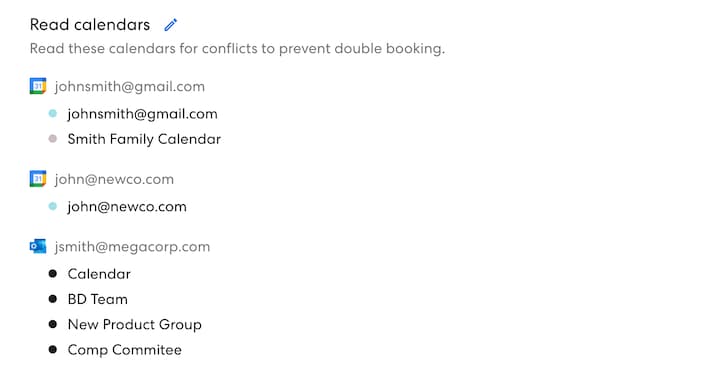 Email reminders
Avoid manual follow-ups and ensure your invitees show up prepared for the meeting with automated email reminders.
Zapier integrations
Connect zcal to over 5000 apps and run custom automations anytime a new event is scheduled - no code required.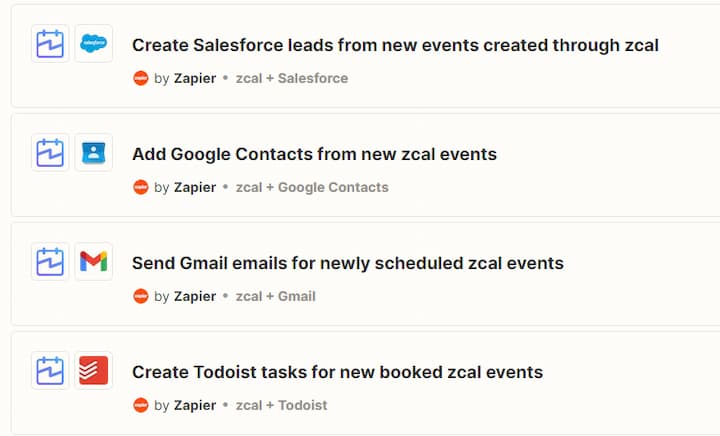 Custom redirect
Automatically redirect invitees to your website after they schedule a meeting.
Cover photos
Personalize your page with a unique cover photo. Use it to highlight your brand, promote an event, or show off your product.
Video conference integrations
Automatically add Zoom, Google Meet, or Microsoft Teams conferencing to any zcal event. Included in our Free Forever plan.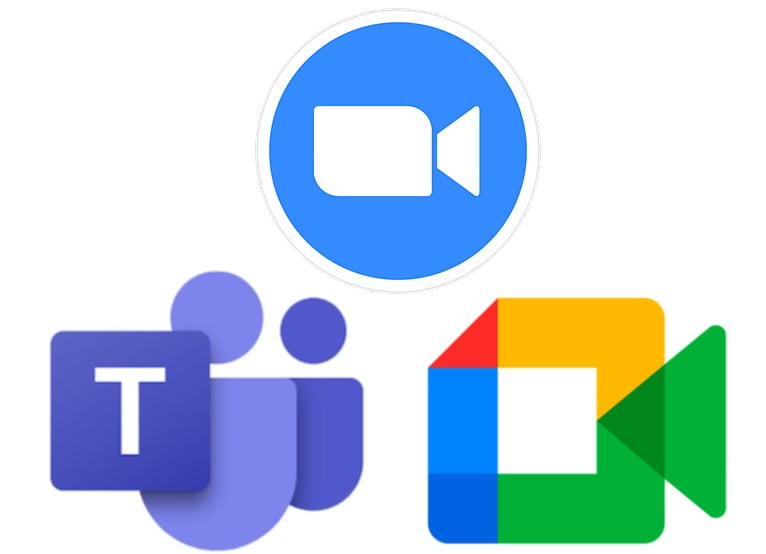 Meeting polls
Coordinating a conference call or meeting with a large group? Ask guests to vote on your poll, then review their responses and set the final meeting time.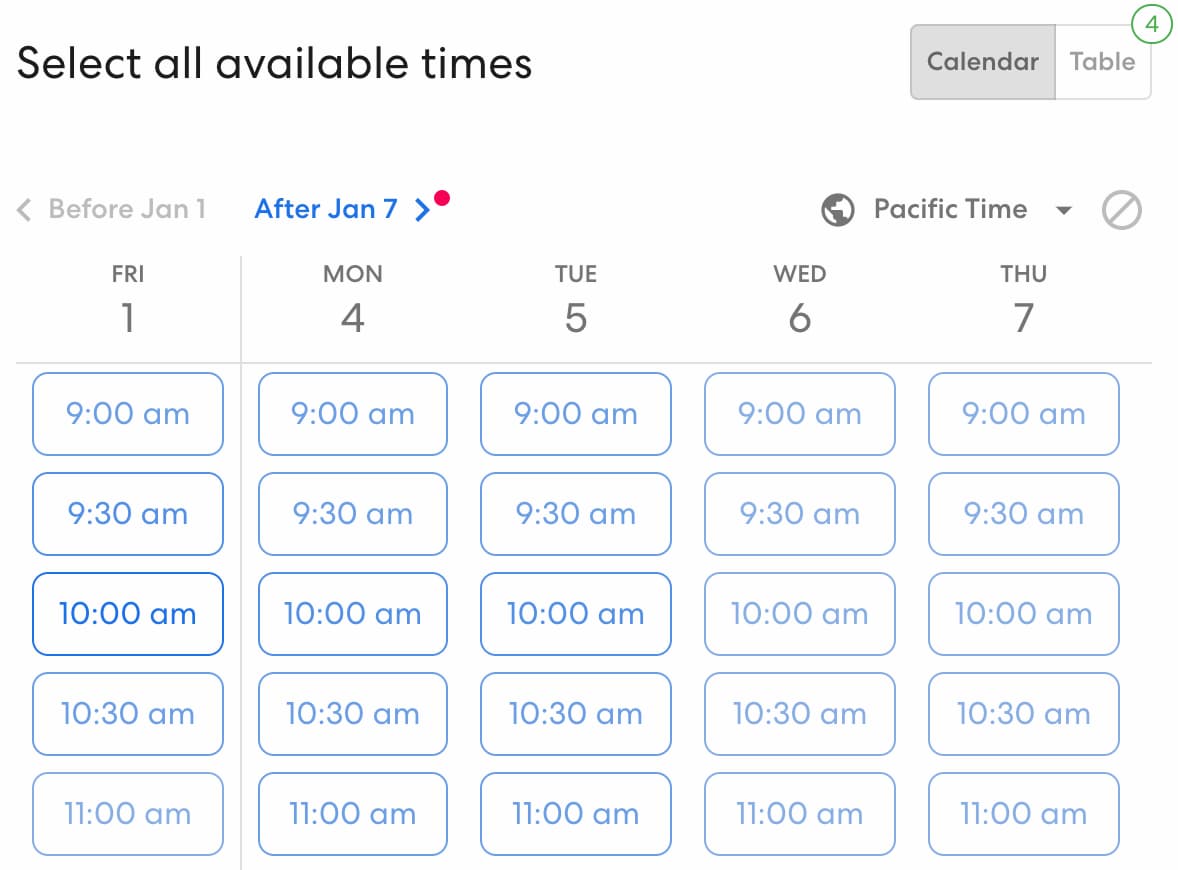 Advanced form questions
Request the info you need before your meeting with advanced question types like multiple choice and file attachments.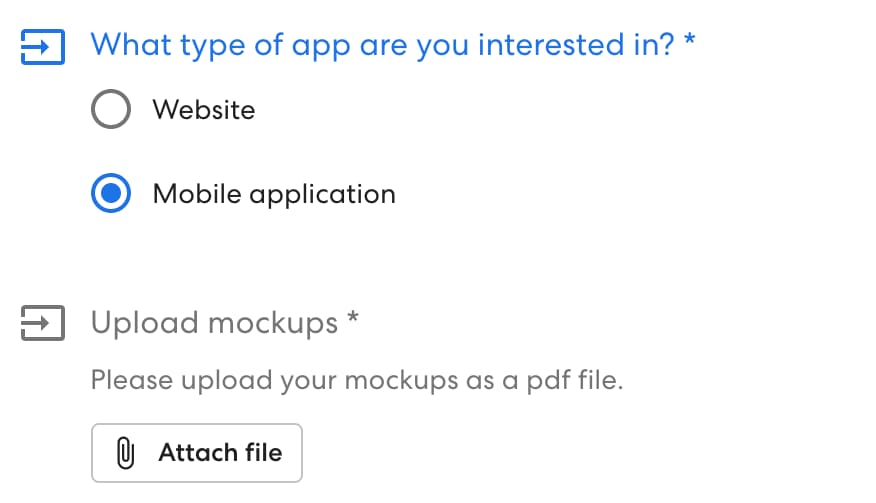 Calendar overlay
When you view scheduling links, zcal highlights your calendar conflicts so you don't have to switch tabs to check when you're available.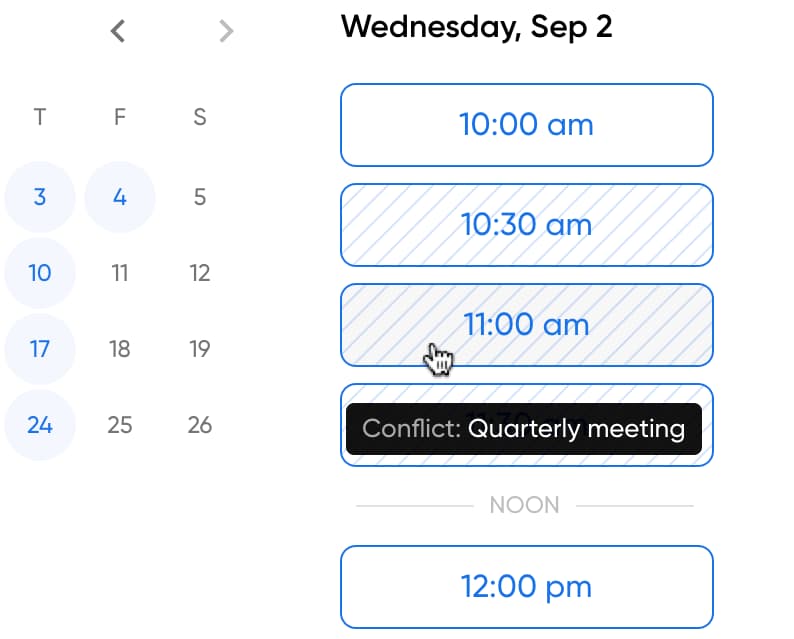 Mobile-first design
No one likes using a slow, unwieldy mobile site. Make mobile scheduling easy for your invitees with zcal's best-in-class experience.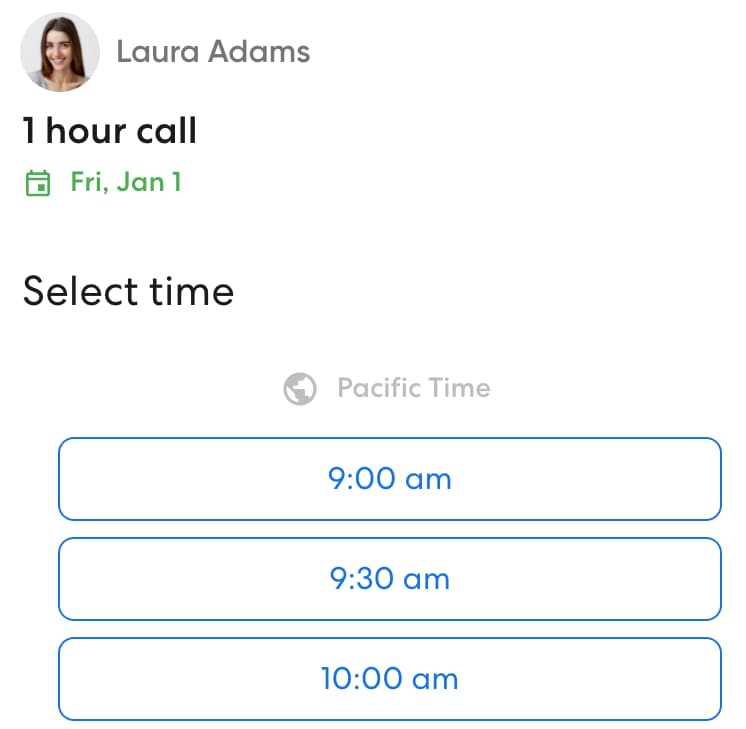 Live customer support
Our dedicated support team is available around the clock to help answer your questions. Don't settle for robo-emails or support reps who leave you hanging. Send us a message over live chat and get your questions answered immediately.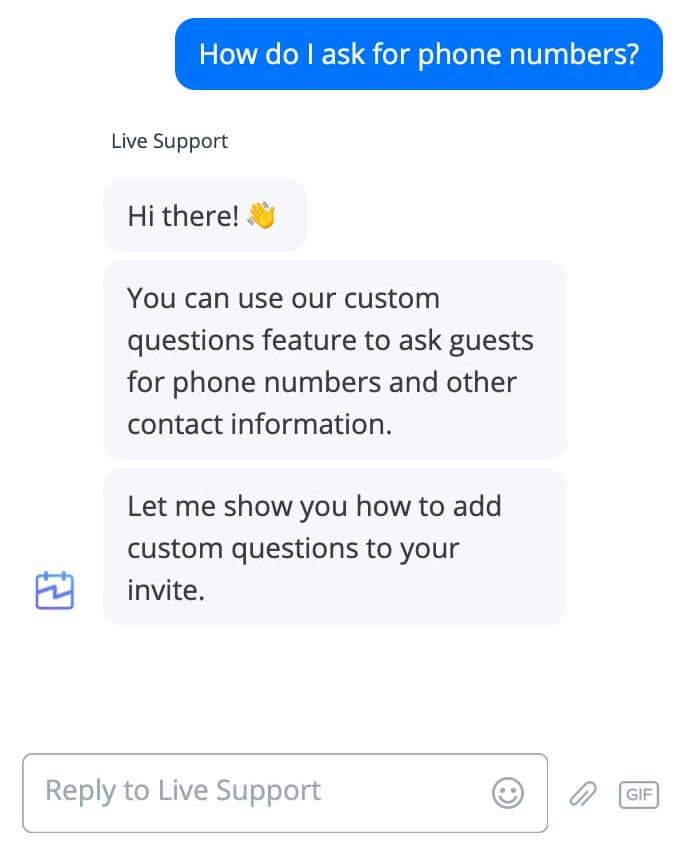 Compare zcal vs. Picktime
Picktime is an online appointment scheduling software that offers features such as calendar sync, payments, class bookings and forms. While it is a decent scheduling solution, it can be clunky, difficult to use, and has limited features in the free plan. The premium plan (goes by the name 'Starter') starts at $9.99 and offers additional advanced features such as email reminders, stripe payment integration, 2-way sync etc.
If you're looking for a better alternative, zcal is the perfect choice. zcal is a fast, personalized, and free forever scheduling platform that integrates seamlessly with your calendars and offers customizable meeting options. With zcal, you can easily schedule meetings, showcase yourself with a welcome video, and avoid double bookings or missed meetings. Plus, zcal's modern and user-friendly interface makes scheduling meetings a breeze. Try it out for free today and see how it can revolutionize the way you schedule meetings.